i14 - AUS 633
Bieker 5
Gear includes:
2x masts
2x rudders and foils
2x rudder boxes
2x booms
3x kites
5x headsails
4x mains
1x regatta cover etc.
Weatherproof box trailer
Boat is located in Manly, Brisbane.
$10,500 ONO
Contact Neil Patchett
windsandsea@hotmail.com
i14 - ZERO - AUS 673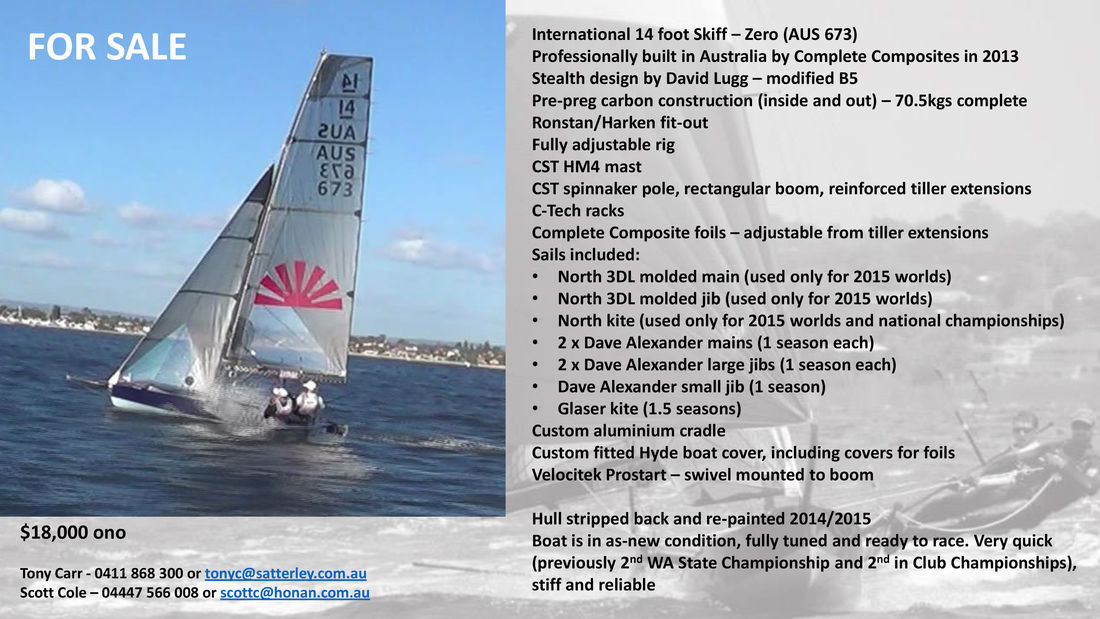 i14 - RON JEREMY - AUS 644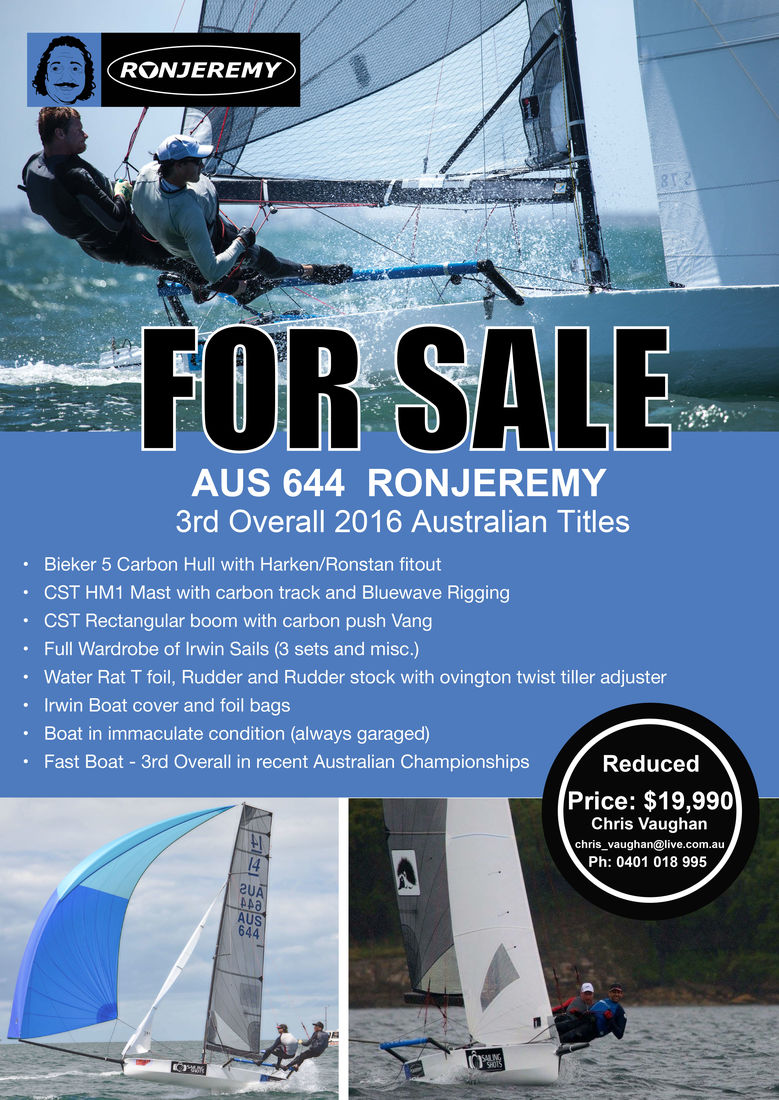 i14 - Ex DVF Carpentry ? AUS 602
Perfect introductory I14 Located in Fremantle area
· Bieker 3 Hull
· 1 x mast and boom
· 2 x Jib
· 3 x Mains
· 1 Spinnaker
· Adjustable foils with tiller adjustment
Also included is a boat trolley AND ?as new? registered road trailer that the trolley locks onto. The trailer on its own was ~$5,000. Plenty of spares including replacement sheets / halyards and control lines all new.
$3,500 ONO
Come take a look and make us an offer, MUST BE SOLD.
Contact Steve on 0408 109 606 for more info.



i14 'Muppet'
The Beiker 3 design hull was built in 1999 by Dave Alexander in Adelaide for the Melbourne Worlds and was campaigned both in SA, VIC and NSW. It was lightly used from 2007 to 2010 as the owner was campaigning other skiffs. The boat has not been used since June 2010 and has been in covered storage since then.
Beiker 3 Carbon Hull (Dark Blue)
Light Blue Irwin Spinnaker (2006)
The boat comes complete and ready to sail on stainless steel beach dolly and road trailer with spare tyre.
Asking price is $4000 AUD or nearest offer.
Phone: +852 9400 5428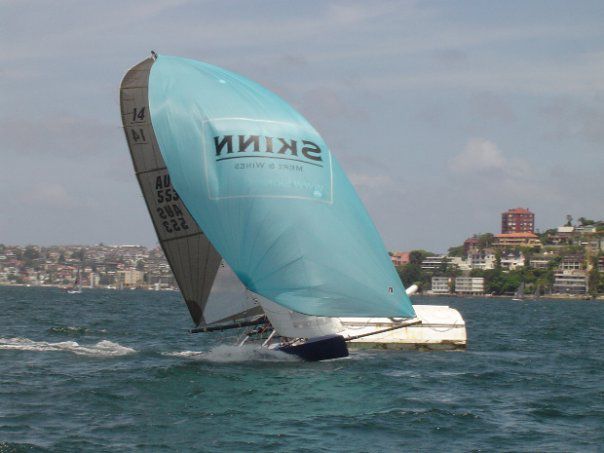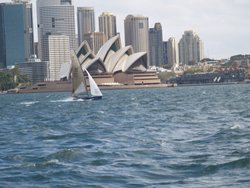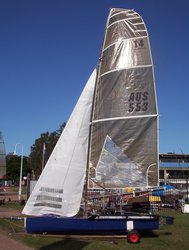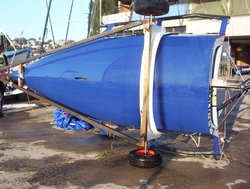 -------------------------------------------------------------------------
Bieker 3 For Sale AUS 400 Only $5,500!
3 Mainsails
1 kite
Dolley
Good foils
CST mast
Immaculate condition
Contact: Paul 0412 824 756 padthompson12@hotmail.com
-----------------------------------------------------------------------------
International BB2 Hull For Sale
With brand new B5 plate (still in bubble wrap)
Dolley
Light and strong
$ 7,500
Contact: Paul 0412 824 756 padthompson12@hotmail.com
----------------------------------------------------------------------------------------
INTERNATIONAL 14 FOR SALE
Chris Turner-built B5, US$15,000, Boat has a proven race record, including: 3rd New Zealand Worlds, 4th LA Worlds, 3 straight US Nationals wins, 2 North American wins. 2 sets of very good upwind sails (Glaser and North), 2 kites. Jibing board Bieker cradle Tiller adjuster for rudder foils Contact Bundykris@hotmail.com or David.Hayter@originenergy.com.au
---------------------------------------------------------------------------------------